Why Join?
No license of first occupation?

Incomplete paperwork for your house and land?

On builders electricity or a generator?

No contracts with your utility providers?

No mains water?

Only paying your basura tax?

…… You need to join the AUAN!
Frequently Asked Questions
Q1. Why bother to join an organisation?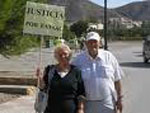 Because the more of us that work together, the greater the pressure that can be applied, and the more likely and quickly, a favourable result will emerge.
Because homeowner apathy has caused the problem of urban abuse to linger unresolved in our towns and villages for years. If you don't care and don't do anything about it who is going to care enough to fix it for you?
Because there is no reason to be afraid. Spain is a democracy and you are allowed to object if you are not happy with the situation that you find yourself in through no fault of your own.

Q2. Why do I need to pay a membership fee?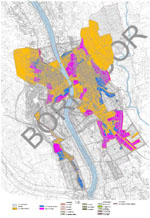 We pay for independent, professional legal and planning advice. This can be expensive (typically €100/hour + IVA). Then there are translators fees, audit fees, stationery etc. We are not publicly funded and pay for everything ourselves. The committee are homeowners like you and work for free.
The membership fee is per HOUSEHOLD.
Q3. But everyone tells me not to worry-it will all be sorted out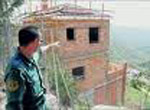 How many years have you been waiting for your license of first occupation?
You are most likely to hear this sort of comment from those with a vested interest in keeping you quiet so that they have an easy life.
Seek an independent opinion.
Why join the AUAN?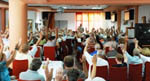 We are independent. We do not work for the town hall. We are not funded by constructors. We are non political. We do not simply repeat what the mayor or the Junta has to say. We are homeowners like you and work without pay on behalf of our members. We only deal in facts. The bulk of our membership fees are spent on independent legal and planning advice.
We are united. We believe that together we have a louder voice and more influence with our town halls and our government.
We provide feedback on published town plans to our members. We require your Poligono, parcela number and X/Y co-ordinates to do this.
We believe in transparency and do our best to ensure that the public consultation period for town plans is respected.
We seek to uphold your rights and will fund legal action in the common interest of the homeowner. We do not however, undertake individual cases because we cannot afford to do so.
We are a pressure group advocating for widespread reform so that others will not suffer a similar fate.
We belong to a network of organisations across Andalucia and are federated to FUAN, the national association against Urban Abuse.