Archive Press 2012
October - December 2012
There are no recorded press releases in this period
July - September 2012
More transparency in Albanchez
As town hall clarifies its proposals for dealing with illegal houses.
AUAN, 24th September 2012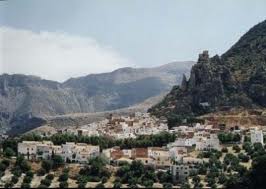 Faced with planning objections filed in April of this year by the homeowners association, AUAN*, citing 'confusion and legal uncertainty', the town of Albanchez (pop. 823) has republished its proposals for dealing with an estimated 100 illegal properties within the municipality.
The revised proposals, which take the form of municipal ordinances, were made available to the public on the 6th of August and now include detailed maps showing how each property will be dealt with under the terms of the recent Decree (2/2012) to regularize houses in Andalucía.
An AUAN spokesperson said that they were 'satisfied' with the outcome 'even though it proved quite a struggle to obtain the revised documents during the summer holiday period. In April, when the original documents were published, we were very concerned that many anxious homeowners were being encouraged to spend thousands of Euros to apply for paperwork that is only useful if your property is to be excluded from the town plan. We simply wanted more information to be made available so that people could make informed decisions. We are therefore pleased to report that this information is now available'.
The latest documents indicate that the neighbourhoods of Los Llanos and Los Angeles are proposed for inclusion within the town plan (PGOU) as urban settlements (asentamientos) and a further nine areas of the municipality including hamlets such as Los Guerreros and Barranco del Infierno are proposed for inclusion as rural settlements (habitats rurales). If the regional government accepts the proposals, illegal properties within these areas would eventually be legalised via the regular planning processes.
Areas not specifically earmarked for inclusion within the town plan are classified as outside of the town plan or 'fuera de ordenacion'. Newer properties requiring paperwork and/or access to services may need to apply to be classified as 'assimilated' as 'fuera de ordenacion'. The application process and associated costs are more fully described within the new ordinances.
'The proposal is not without its challenges' continued AUAN's spokesperson. 'For example, the plan acknowledges that Los Angles is partially impacted by protected land due to its proximity to the local cemetery and we can see that some houses that are excluded from the plan are on 'parcelaciones urbanisticas', a planning issue which occurs when rustic land is illegally divided into building plots' 'Nevertheless, we have a clearer picture and the town hall should have a decision from the regional government within months', AUAN's spokesperson concluded.
*AUAN (Abusos Urbanisticos Almanzora No) is a non profit organisation campaigning for the legalisation of homes purchased in good faith. Its activities are funded through membership fees and donations. For more information visit their website www.almanzora-au.org.
EU ignores calls for help from owners of illegal properties in Spain.
Homeowners group appeals for help to continue the fight
AUAN, 24th July 2012
If you unwittingly purchased an illegal house in Spain you can expect to receive little or no support from the European Union according to AUAN, an association of mainly British homeowners based in Andalucía
.
...Maura Hillen addressing the Petitions Committee of the EU (2010)
"Many of us purchased property in Spain believing that membership of the European Union offered an extra safety net should things go wrong. We were very much mistaken." said Maura Hillen, the association's president.
"When you finally find out that you have fallen foul of complex and poorly enforced planning legislation, political corruption, a hopelessly slow judicial system, unscrupulous developers, lawyers of ill repute and other 'professionals' who cheerfully flout any reasonable standard of professional behaviour, you will find that the EU is utterly ineffective in terms of its support' she continued.
"It is not as if the European Union is unaware of the problem" she stated. "It has received hundreds, if not thousands, of petitions from its citizens on this matter over the years. It has sent observers and has produced various reports and is fully aware that illegal houses are a significant problem for Spain. For example, the government of Andalucía, a popular destination for foreign home buyers, has admitted to the existence of at least 300,000 illegal properties within its territory and it is still counting".
"Nevertheless, the European Commission continues to block all appeals for assistance on the basis that no European laws have been broken. Homeowners face an uphill and expensive legal battle to convince them that they are wrong".
Humanitarian Appeal
"We have appealed for help for Helen and Len Prior, whose home in Vera was demolished without compensation in 2008, under Article 17 of the EU charter of Human Rights which states that 'No-one may be deprived of his or her possessions, except in the public interest and in the cases and under the conditions provided for by law, subject to fair compensation being paid in good time for their loss'. The European Commission replied that it has no competence to intervene in cases concerning infringement of individual fundamental rights when EU law is not involved. This notwithstanding the fact that the Charter of Human rights itself is EU law and that it has become national Spanish law as well".
"Such intransigence on behalf of the European Commission renders the EU Charter of Human Rights meaningless for ordinary people and denies us access to the European Courts of Justice." Mrs Hillen said. "Your only other option is to submit a case to the European Court of Human Rights in Strasbourg when all legal remedies are exhausted in Spain. But, there are two problems with this option. One, it costs an absolute fortune to do so and is well beyond the reach of many and two, the Spanish legal system can bounce you from pillar to post with appeals and counter appeals for years. People like Len and Helen have no chance of ever getting to Strasbourg as far as we can see".
Economic Appeal
"In addition to appeals on humanitarian grounds, we have also tried to convince the Commission that the reputational damage caused by this problem is discouraging investment in the property market in Spain and thus impeding the free movement of capital within the union, a big 'no no' under European Law. Whilst the Commission has acknowledged that the purchase of property is covered by EU laws relating to free movement of capital, it says that we have failed to make our case. We think that we have a case but we need more help to make it properly".
We need your help to continue
"Members of the EU Petitions Committee are very supportive but getting past the lawyers of the EU Commission requires tenacity and skill. We need the right expertise and public support to continue. So, I am appealing to other associations and those with expertise in European Law to come to our aid. We need your help to continue and we can be contacted on info@almanzora-au.org. "
"After all, are we the only ones who find it a bit odd that the EU creates a bailout package to stabilise an economy whose problems were caused in good part by a poorly managed property market whilst ignoring our pleas to help address some fundamental issues which, if resolved, would help everyone?".
NOTE TO EDITORS: OUR LATEST RESPONSE TO THE EU PETITIONS COMMITTEE IS ATTACHED
April - June 2012
AUAN objects to proposals to deal with illegal houses under the Regularisation Decree
AUAN, 14th May 2012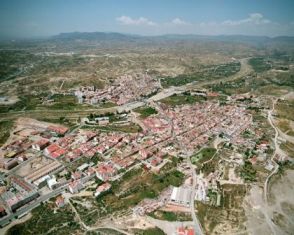 AUAN, the homeowners association, has submitted a formal objection to the planning documents published by Albox Town Council on the 2nd of May because they could result in the initiation of proceedings against 295 buildings situated in the town. In addition the association claims that a further 278 houses are placed in a "legal limbo" by the town halls proposals.
The planning documents, published under the terms of the recent Regularisation Decree for houses on non urban land, consist of an Advance Plan of Inspection which could result in the initiation of proceedings against some 295 buildings (many in foreign ownership) located in or near waterways, on rights of way, near roads or subject to some other form of protection. "We believe that the council should properly define and map these protected areas before they select homes for inclusion in the Inspection Plan. The current list is not based on accurate criteria and could result in unnecessary worry and expense for homeowners" said an AUAN spokesperson.
This document further identifies some 278 houses (the majority foreign owned) that are located on illegal land divisions know as 'parcelaciones urbanisticas'. "These houses are placed in a sort of legal limbo and we have raised a number of issues with this designation including the fact that the town hall may have issued segregation licences for many of them" the spokesperson continued. "We also note with some concern that the homeowner has been listed as the promoter in a number of cases when this is clearly not true".
The association also expressed its surprise at the selection of properties included in the second planning document, the Advance of Urban Settlements, highlighting that only two urban settlements had been identified in the Aljambra area of Albox, the location of a number of illegal urbanisations, whilst others, constructed by the same promoter and other promoters, containing numerous houses have been excluded.
"This only goes to show why we do not believe that the decree is the solution that the homeowners and the property industry needs. In practice, it just makes matters worse as time will tell".
"Our members feel that having been defrauded by our promoters and let down by a slow legal system, we are now being held to ransom by the government of Andalucía who demands expensive paperwork, difficult legal contortions and in some cases the funding of infrastructure projects to fix problems caused by others, including, it must be said, the Junta de Andalucía." the spokesperson concluded.
AUAN objects to the proposed procedure for dealing with illegal houses in Albanchez
"It does not conform to the law, it is confusing and the fees appear to be excessive" says AUAN.
AUAN, 24th April 2012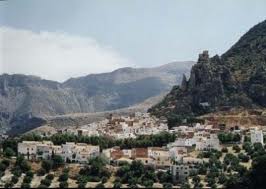 AUAN, the homeowners association, has filed an official objection to the local Ordinance published by Albanchez town hall in which it outlines the costs and procedures for the 'Provision of Certificates, documents and administrative activities for the regularisation of houses outside of planning' on the basis that it does not conform to the law and if adopted could lead to more confusion and legal uncertainty. The organisation also believes that the administration fees appear to be excessive.
AUANs legal objection, to which the town council is obliged to respond, cites a number of concerns including legal errors, a lack of information regarding what the town hall actually does with the applications once received and no clear guidelines as to the purpose or usefulness of the Certificates and documents provided.
"There are no clear guidelines and we are concerned that confused and worried homeowners will apply for these documents simply because they are encouraged to do so by people who see this process as a source of revenue, without actually understanding the consequences of their actions" said a spokesperson.
The organisation also raises concerns with the proposed administration fees which stand at 2.5% of the costs quoted within the project for the building or in the absence of a project based on a formula worked out by the town hall technician. "You are looking at administrative fees of around 650 Euros with additional charges for pools, garages etc" states AUAN. "To this you can add technicians' fees for producing the necessary paperwork, legal fees, registration fees, taxes etc. We also highlight that 75% of the council's administrative fee is retained if the homeowner decides to withdraw his or her application. With more information up front, perhaps homeowners would not apply in the first place" continued the spokesperson.
The cost of the legal objection has been paid by AUAN members. "We believe that homeowners are being held to ransom by the decree to regularise houses in Andalucía. We will act where we can to reduce the worst excesses, as we see them" concluded the spokesperson.
January - March 2012
Courts reject Helen and Len Priors claim for compensation as 'premature'
AUAN, 16th March 2012
Their home was demolished by the regional government of Andalucía in 2008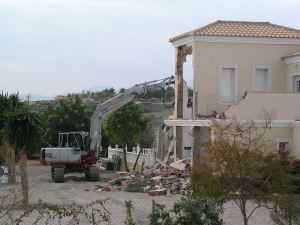 An administrative court in Almería has rejected Helen and Len Priors claim for compensation against Vera council for the demolition of their home in 2008 as 'premature'.
The judgement was made on the basis that a definitive decision has not been made regarding the legality of the building licence issued to construct the property due to the existence of an ongoing appeal in the High Courts of Justice of Andalucía (TSJA).
The guilt or innocence of Helen and Len Prior is not the subject of debate in the courts. They are the victims of a planning dispute between the regional and local governments in Andalucía and they continue to live in their former garage whilst seeking damages for the loss of their home.
"Helen and Len are absolutely gutted by this latest setback" said a spokesperson for AUAN, an association of homeowners who support the Priors fight for justice.
"There is no sense or natural justice in the way this couple are being treated. This case is a disgraceful example of how the little people are being crushed by the inadequate, highly politicised and poorly implement planning laws of Andalucía. It sends a very bad message to anyone considering investing here."
http://www.teleprensa.es/almeria/la-justicia-exime-al-ayuntamiento-de-vera-de-responsabilidad-patrimonial-respecto-al-matrimonio-prior.html
The Decree to regularize houses in Andalucia is now in force
AUAN, 5th March 2012
The new decree, recently approved by the Junta de Andalucía, to regularize an estimated 300,000 illegal buildings in Andalucía has now come into force. The regional government claims that the decree will standardize the planning situation of these properties and allow access to basic services such as electricity and water.
Access to electricity and water
Commenting on this development a spokesperson for Abusos Urbanisticos Almanzora No (AUAN), an association of homeowners that has long campaigned on behalf of those who purchased illegal houses in good faith said "In the short term we hope that our town councils take advantage of the ambiguities within the text of this decree to give services to as many people as possible, even if it is only for one year".
Second class homes
"In the long term, however, we believe that the decree is not the solution we had all hoped for. It creates a second class tier of 'assimilated' housing labelled as illegal on the land registry until such time as they become part of a fully approved and implemented urban plan, if that ever happens. The housing market is bad enough without having to pay for the privilege of having a stigmatised house".
There is a better deal to be had
"Our advice on the matter?" the spokesperson concluded. "Small associations of homeowners such as AUAN in Almería funded a campaign with their own money to drag these concessions from a reluctant government whilst everyone else sat on their backsides complaining about their lot. We now say there is a better deal to be had."
There is an election coming
"And remember, there is a regional election on the 25th of March. A change of government, a distinct possibility according to latest polls, could present the chance of a fairer deal for homeowners who purchased in good faith. Why rush?"
Protesters demand changes to the planning laws and reject the Junta's decree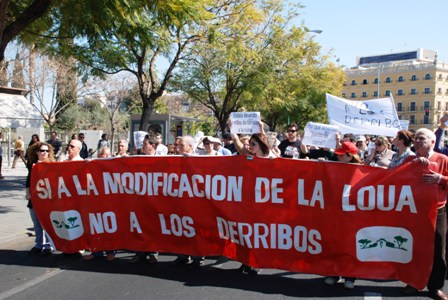 Protesters gathered in Seville on Andalucía day to call for changes to the Planning Laws of Andalucía (LOUA) and to reject the government's recent decree to regularise houses on non urbanizable land. The march was organised by APVI (Association Provincial de Viviendas Ilegales) from Málaga and attended by homeowners groups from across the region.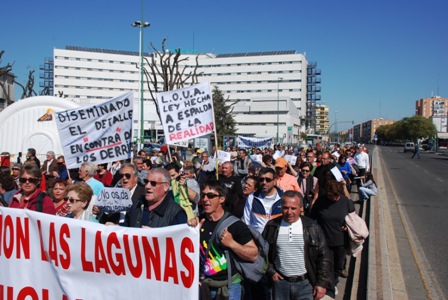 The PP explain their proposal for an 'exceptional law' to the British
''We like what we heard'' says AUAN
AUAN, 29th February 2012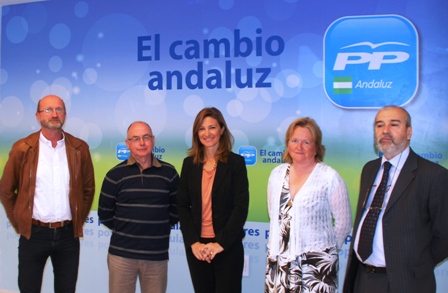 In the context of the protest march which took place on Andalucía Day (28th February) in Seville which was attended by groups from across Andalucía; European residents from SOHA in Malaga and AUAN in the Almanzora Valley met in the regional HQ of the PP with Alicia Martínez Martín, the Partido Popular spokesperson on planning in the Parliament of Andalucía.
Maura Hillen, president of AUAN said "We liked what Sra. Martinez had to say and were grateful that she took the time to explain the PP's proposals to us. It is one of the few occasions that we felt that we were listened to and understood, apart from Izquierda Unida (IU) who have also been receptive to our concerns. I just hope that the good intentions of the PP are put into practice".
Hillen said "Sra. Martinez indicated to us that our dialogue will continue because any solution must involve the victims and that the proposals of the PP will be incorporated into their manifesto for the regional elections. We look forward to reading their electoral program with much interest".
Asked about the position of SOHA, Maura Hillen said that "the issue for SOHA is that we understand that they have around 89 families whose building licences have been challenged by the Junta de Andalucía. That is to say 89 people like Len and Helen Prior who had a building licence and who now live in their garage because their house was demolished through the actions of the Junta de Andalucía. This sort of situation will not be resolved by the recent regularisation decree.
Therefore, we agree with the PP that the only solution is a special law which resolves the problem in a realistic way; the only possible measure given the extent and gravity of the problem.
During the meeting AUANs' representatives presented the following proposals:
IRREGULAR HOUSES – AUAN'S PROPOSALS
1. PROPERTY AQUIRED IN GOOD FAITH: In all cases of demolition of property acquired in good faith by citizens, as a result of either administrative, contentious administrative or criminal proceedings, mechanisms must be established to guarantee the prior, real and effective compensation. Without prejudice to the previous, with respect to houses with licences belonging to owners who acted in good faith, these houses should only be demolished if there is an overriding public interests (in dangerous areas for example) and when no other alternative exists; otherwise such houses should be considered to be assimilated as fuera de ordenacion. Citizens should not be victims of the mal administration of the state.
2. NOTING PROCEEDINGS IN THE PROPERTY REGISTER. The initiation, as well as final resolution of any administrative or judicial files or procedures relating to urban discipline, the restoration of perturbed judicial order, or the annulment of building licences or authorization, should be inscribed in the Property Register. Failure to do so makes the competent administration responsible for compensating the purchaser in good faith for damages caused. This should promote judicial security and administrative failures that result in injury to innocent third parties.
3. REGISTRATION OF LIMITATIONS OF USE: As a statutory property right, any limitations or conditions which affect land use or domain, for planning or environmental reasons shall be the subject of inscription in the Register of Property. Failure to do so shall make the competent administration responsible to indemnify a third party purchaser in good faith for damages and prejudices caused. The Register of Property has to reflect reality, encouraging the principles of disclosure, faith in the register, protection of legal transactions and aforementioned rights.
4. EXPIRATION OF ILLEGAL LAND SEGREGATION: Illegal subdivision of land should be subject to the normal period of expiration established in article 185.1 of the LOUA, permitting inscription of the subdivision in the Land Registry. It goes against the Constitutional principle of judicial security not to establish a time period in which the administration must act.
5. DUPLICATION AND LACK OF PROPORTIONALITY IN PROCEEDINGS: Administrative sanctions should be tempered because they are currently disproportionate. The initiation of criminal proceedings against an infraction should prevent other courses of action. Submitting citizens to a series of different proceedings, adds to the possibility of excessive sanctions, breaking the principle of proportionality.
6. EXTENSION OF THE REGIMEN OF ASSIMILADO DE FUERA DE ORDENACION: The status of assimilado de fuera de ordenacion should be applied to all the houses whether they are in settlements or habitat rural diseminado, and they should be given licences of occupation, even before any planning changes. The same should apply to houses in areas of special protection which where completed prior to the establishment of that protection and they should be subject the normal time period of exemption as established in article 185.1 of the LOUA. The concept of assimilado de fuera de ordenacion is confusing in the 'Regularisation Decree' and does not conform to jurisprudence on the matter, and it establishes a number of 'second rate' houses.
7. SETTLEMENTS ON PROTECTED LAND: The incorporation of a settlement of houses into planning should be possible even when the settlement is on protected land, provided that these houses; are not on public domain or subject to natural risk; when there is no serious damage to the environment; when the environmental factors that gave rise to the protection no longer exists; and when the demolition of these houses does not serve to restore those values in an effective and real way, or when the measures required to restore them are too costly or disproportionate.
8. FACILITIES REGARDING INCORPORATION INTO PLANNING: The possibility should be established, via a change to the LOUA, to create special areas of regularisation, with standards for planning, cessions, equipment, improvements; establishing a regional fund for eligible activities relating to the execution of the regularisation steps, and providing aid (deferrals, credit facilities etc) for families whose economic situation does not allow them to cover urbanisation costs without significant damage to the family finances.
9. INFORMATION AND TRANSPARENCY: Planning proceedings or planning violations should be communicated individually and in an effective way to those directly concerned with such proceedings or who might be impacted by them. The possibility to consult planning and environmental documents under the process of approval or approved electronically (via the Internet) should be facilitated and made a condition of their validity. The catastral register and the property register should be aligned in a real and effective way.
10. PROFESSIONALS INVOLVED IN THE PROPERTY MARKET: Measures to be established to ensure the protection of consumers in the purchase of property, establishing the necessity that professionals involved in the negotiation or transaction of property meet requirements in terms of skills, aptitude and knowledge, requiring appropriate qualifications and professional liability insurance, establishing standard protocols that avoid conflicts of interest.
11. PROMOTERS AND CONSTRUCTORS: Should be covered by adequate guarantees, insurances or bank guarantees, to cover their responsibilities to third parties, the proof of same being a requirement to operate.
12. ARBITRAGE: A system of independent arbitrage should be established to resolve conflicts between citizens and the administration in matters relating to planning.
Homeowners of Andalucia unite against the Juntas Decree
AUAN, 12th February 2012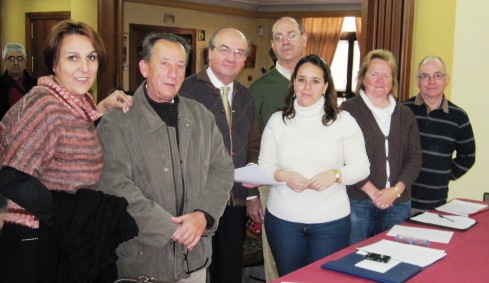 Associations representing some 40,000 owners of illegal homes from across Andalucia announced the creation of a federation to fight against the Regional Government's Decree to regulate and clarify the situation of houses constructed on rustic land, because they believe that "it doesn't solve anything".
For the first time, the homeowners, made up of both Spanish and foreigner residents, met in Córdoba in a meeting organised by the Platforma de Afectados por Inundaciones del Guadalquivir, a group affect by the flooding of the Guadalquivir river.
The meeting was attended by the Federation of Associations of La Lagunas de Chiclana (Cádiz), la Asociación de Afectados por Sanciones Urbanísticas (the Association of those affected by Urban Sanctions) from Cádiz, Abusos Urbanísticos Almanzora No (AUAN) from Almería and from Málaga the Asociacion de Viviendas Irregulares (APVI) and Save Our Homes in Axarquía (SOHA). Residents groups from Córdoba were the most numerous with representatives from La Altea, La Gorgoja II, Las Perlas, Córdoba la Vieja and Fontanar de Quintos.
The associations described the meeting as "very positive" and announced that they will be seeking meetings with political parties and public administrations to look for "a solution, once and for all, for everybody".
In addition, they announced a protest march which will take place in Sevilla on the 28th of Februrary (Andalucía Day), organised by APVI from Málaga . Paco Leon, president of the groups from Cordoba called for as much support as possible for the march.
Groups who attended the meeting:

MALAGA
Asociación Provincial de viviendas Irregulares…………… President, Mª del Mar Vazquez
Asociación Save Our Homes de la Axarquía (SOHA)…….President, Philip Smalley

ALMERIA

Abusos Urbanísticos Almanzora No (AUAN)......................President, Maura Hillen

CADIZ

Federación de Asociaciones Las Lagunas de Chiclana........VicePresident, Manuel Hidalgo
Asociación de Afectados por Sanciones Urbanísticas........President, Manuel Hidalgo

CÓRDOBA

Mac. De Juntas de Compensación Alamiriya.....................President, Antonio Avilés
La Altea.............................................................................. President, Julio J. Cortés
La Gorgoja II.......................................................................President, Antonio Fernández
Las Perlas...........................................................................President, Araceli Frias
Córdoba La Vieja...............................................................President, Maite Polo
La Forja.............................................................................. President, Manuel Castillo
Fontanar de Quintos.......................................................... President, Angel Patilla
Santa Clara........................................................................ President, Francisco Cabello
Carmen Ribera Baja.......................................................... Representative, Rafael Luque
Paseo al Puente Hierro..................................................... Co-ordinator, Emilio Berná
Rabuda del Castillo........................................................... President, Francisco Castro


CONCLUSIONS

1º THE MEETING WAS DESCRIBED AS VERY POSITIVE.
2º AGREEMENT WAS REACHED TO CREATE AN ANDALUCIAN FEDERATION OF THOSE AFFECTED BY THE LOUA.
3º THERE IS A COMMON DESIRE TO DISSOLVE THE DECREE TO REGULARISE HOUSES ON RUSTIC LAND IN ANDALUCIA BECAUSE IT DOESN'T SOLVE ANYTHING.
4º MEETINGS WILL BE REQUESTED WITH POLITICAL PARTIES TO EXTRACT A COMMITTMENT FOR A SOLUTION ONCE AND FOR ALL.
5º TO GROUP INTEND TO PREPARE A POPULAR LEGISLATIVE INITIATIVE TO DEMAND A DEBATE ON CHANGES TO THE LOUA AS SET OUT IN ARTICLE 111 OF THE CONSTITUTION OF ANDALUCIA. 6º PROTEST MARCHES ARE PLANNED: THE FIRST OF WHICH HAS ALREADY BEEN ORGANISED BY APVI FROM MALAGA AND IS PLANNED TO TAKE PLACE ON THE 28/02/2012 BEFORE THE PARLIAMENT OF ANDALUCIA IN SEVILLE .
7º ABOVE ALL THE ASSOCIATIONS WANT MODIFICATION OF THE LOUA (LEY 7/2002 DE 17 DE DICIEMBRE)
Los propietarios de Andalucía se unen contra el Decreto de la Junta
Asociaciones que representan al alredor de 40,000 propietarios de casa ilegales de toda Andalucía anunciaron el sábado, 11 febrero, la creación de una federación para luchar contra el decreto de la Administración autonómica que aprueba regula y clarifica la situación de las viviendas levantadas en suelo no urbanizable, al entender que "no soluciona la situación existente".
Por primera vez, los propietarios (españoles y extranjeros) se reunieron en Córdoba convocados por la Plataforma de Afectados por Inundaciones del Guadalquivir.
Al encuentro asistieron integrantes de la Federación de Asociaciones La Lagunas de Chiclana (Cádiz), la Asociación de Afectados por Sanciones Urbanísticas de Cádiz, el colectivo Abusos Urbanísticos Almanzora No (Almería) y las asociaciones malagueñas de Viviendas Irregulares y Save Our Homes, de la comarca de La Axarquía. Los parcelistas cordobeses, anfitriones, fueron los más numerosos, con representantes de los núcleos de La Altea, La Gorgoja II, Las Perlas, Córdoba la Vieja o Fontanar de Quintos.
Las asociaciones calificaron el encuentro de "muy positivo" y anunciaron que solicitarán reuniones con los partidos políticos y las administraciones públicas para "buscar una solución de una vez por todas".
También se comunica una manifestación que tendrá lugar en Sevilla el próximo día 28 promovida por la Asociación de Viviendas Irregulares de Málaga. La plataforma cordobesa intentará asistir a la capital andaluza "con el máximo de personas posibles", anunció el portavoz del colectivo, Francisco León.
1º CALIFICAR DE MUY POSITIVA LA REUNIÓN
2º CREAR UNA FEDERACIÓN ANDALUZA DE AFECTADOS POR LA LOUA.
3º DESAPARICIÓN DEL DECRETO, POR NO SOLUCIONAR LA SITUACIÓN EXISTENTE.
4º REUNIRSE CON PARTIDOS POLITICOS Y QUE SE COMPROMETAN A DAR UNA SOLUCIÓN DE UNA VEZ POR TODAS
5º PREPARAR UNA INICIATIVA LEGISLATIVA POPULAR Y DE LOS AYUNTAMIENTOS
6º CONVOCATORIA DE MANIFESTACIONES, DE HECHO LA ASOCIACION DE PROVINCIAL DE VIVIENDAS IRREGULARES DE MALAGA TIENE SOLICITADA UNA MANIFESTACION PARA EL DIA 28/02/2012. ANTE LA JUNTA DE ANDALUCIA EN SEVILLA.
AUNQUE EN CORDOBA NOS ACABAMOS DE ENTERAR PROCURAREMOS MOVILIZARNOS PARA ASISTIR, CON EL MAXIMO DE PERSONAS POSIBLES.
8º SOBRE TODO MODIFICACION DE LA LOUA (LEY 7/2002 DE 17 DE DICIEMBRE)
BRITISH EXPATS IN SPAIN FACE THE BULLDOZERS ONCE AGAIN
AUAN, 9th February 2012
British expatriates in Albox, a small provincial town in Andalucía , Spain , faced an anxious New Year in 2010 after police served notice that their homes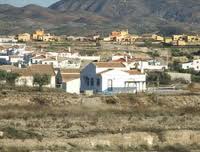 were to be bulldozed after their construction was declared illegal.
Having overturned the demolition orders on the basis that they had not been informed of the proceedings, the couples vowed to fight on. Since then they have engaged in a protracted and expensive court battle to try and defend their homes.
Yesterday, one couple received the devastating news that the courts have again decided that they must face the bulldozers. Their home, in which they have invested their life savings, was constructed with planning permission from the local council in 2002 and possesses all of its necessary paperwork.
Lawyers acting for the regional government (the Junta de Andalucía) successfully argued that the property risked provoking an urban nucleus. The revocation of the building licence was upheld and the retired couple were ordered to pay costs. They are now faced with the prospect of an expensive appeal.
A spokesperson for AUAN, a pressure group made up of mostly British homeowners, responded to this latest ruling saying "Welcome to the surreal world of planning in Andalucía. The regional government claims that its much publicised Decree will grant recognition to illegal buildings in Andalucía but this couple, who have a building license, face demolition ".
The regional government argues that the property runs the risk of creating an urban nucleus. Which urban nucleus are they referring to? Promoters swamped this area with urban settlements and sold houses to unsuspecting Brits whilst the administration fiddled about with its legislation and comprehensively failed to enforce it."
"Has the Junta de Andalucía learned nothing? Demolitions damage the beleaguered property market and the international reputation of Spain . The response of the regional government to this planning disaster is more tinkering with the laws, creating, in our view, even more confusion, complexity and traps for an unwary purchaser to fall into. Oh, and by the way" the spokesperson concluded "if you want to purchase a house in Andalucía, the Property Register, currently gives this house a clean bill of health".
Un ejemplo del "buen hacer" de la Junta de Andalucía
Aquí tenéis un ejemplo del "buen hacer" de la Junta de Andalucía. Hay otros parecidos en Albox.
¿No iba el Decreto a regularizar prácticamente todo? Pues estos Sres británicos jubilados tenían licencia otorgada en el año 2002. Hay muchas otras viviendas sin licencia que se van a regularizar y sin embargo estos Sres que tienen licencia corren el riesgo de demolición. El Juzgado acaba de anular su licencia a instancias de la Junta de Andalucía, la Junta argumentando que existe el riesgo de la creación de un núcleo de población – ¿a qué núcleo de población se refieren? ¿A los múltiples núcleos – perdón asentamientos según el Decreto - de viviendas ilegales que existen en el Valle del Almanzora?
Los afectados tendrán que recurrir, con el coste que ello implica.
Fuera de España ello no se puede entender.
Bienvenidos al mundo surrealista del urbanismo Andaluz.
The Decree to regularize houses in Andalucia – Don't be dazzled by the fireworks
AUAN, 10th January 2012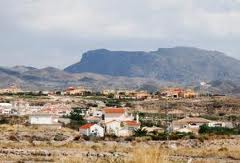 Maura Hillen, president of AUAN has described the decree to regularise houses on non urban land, approved today by the regional government, as 'very disappointing'.
According to Hillen "It's possible that this fireworks display will dazzle some but if you look at the detail of the Decree you will see that it does not help those with ongoing court proceedings, where perhaps the majority could face the chop".
"If what the Junta wants is more cases like the Priors, the decree certainly does nothing to prevent that" she added. "Actually, I sometimes despair at how little the administration is in contact with the real problems of its citizens. They must know that what looks nice on paper is not always workable in practice. It appears that they don't and all they want to do is inundate us with a byzantine tangle of laws and, whilst they are about it, completely destroy foreign investment in Spain".
Hillen asks "What shall I tell elderly retirees who have demolition orders against their homes? Can I tell them that the Decree will save them? I can't because it doesn't". "What can I say to hundreds of retired couples who live on irregular urbanisations without escritura for their land? Can I tell them that the Decree will give them their escritura? No I can't, and indeed some of those who currently have escritura are at risk because, according to the Decree, escrituras can be annulled because of the possible illegal segregation of land."
"On the other hand, the regularization of these developments still has to go through an unrealistic, expensive, arduous and painful process which will take a very long time" she added. Regarding the new provision for isolated houses she states that "I regret to say that these houses are relatively blighted, since according to the decree they are not entitled to a licence of occupation or use; are subject to yet to be defined future regulations and some theoretical minimum standard of habitability; Furthermore, the decree states that these houses can only be repaired and preserved; that they should have self sufficient supplies of water, electricity and waste treatment and that only in exceptional circumstances can they be connected to mains services; In other words they are of dubious legality."
"That is to say that the Junta, instead of making an important legal change , and by that I mean changing the LOUA, to resolve a major problem has instead only created more confusion in addition to creating a category of second class housing".
She concluded by saying "I hope that not too many people are lured by this bait because I think that it doesn't fix very much. In fact among our members we think that only 16% of them will benefit in any way from this Decree".
AUAN TILDA EL DECRETO DE REGULARIZACIÓN DE "SEÑUELO"
Contactada Maura Hillen, Presidente de AUAN, para que comente sobre el muy esperado, y para Maura, "muy decepcionante", Decreto de regularización de viviendas en suelo no urbanizable de la Junta, nos declara:
"Es posible que estos fuegos artificiales atraigan a algunos, pero si uno mira el detalle del Decreto verá que no evita que las viviendas con procedimientos en curso, que quizás son la mayoría, puedan caer bajo la piqueta." Añade, "Si lo que la Junta quiere son más casos como el del matrimonio Prior, desde luego este Decreto no entorpece el camino. Realmente, a veces desespero de lo poco conectada que está la administración con los problemas reales de los ciudadanos. Deberían ser conscientes que, lo que a veces aparece como muy bonito en papel, es no operativo en la práctica. Parece que no son conscientes, y parece que lo que quieren hacer es inundarnos con una maraña de leyes bizantinas, y, de paso, destruir por completo la inversión extranjera en viviendas en España".
Preguntada para que entre en más detalle, dice: "¿Que le digo yo a los jubilados que ya tienen una orden de demolición contra sus casas? ¿Les digo que según el Decreto quedan salvadas? No puedo, pues no es así."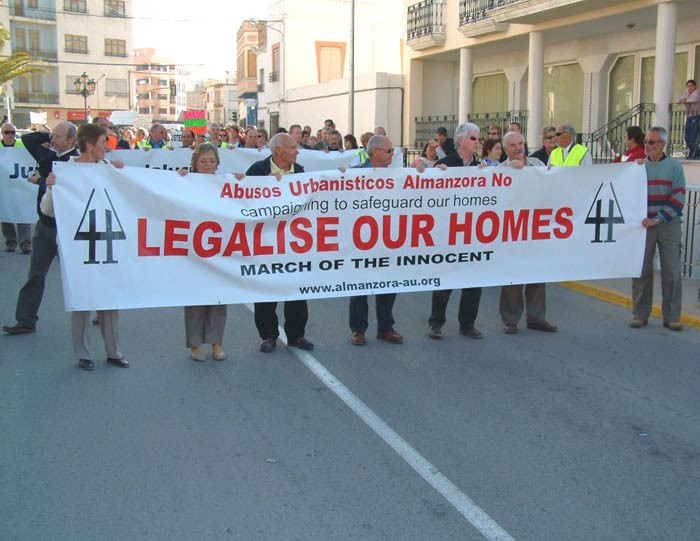 Añade, "¿Que les digo a los cientos de familias jubiladas que se encuentran en urbanizaciones irregulares sin que tengan escritura siquiera de su terreno? ¿Les digo que este Decreto les dará su escritura? Tampoco es así, y de hecho algunos de los que tienen escrituras corren el riesgo según el Decreto que estas se anulen, por razón de una posible parcelación ilegal. Por otro lado la regularización de estas urbanizaciones sigue teniendo que pasar por una sería de poco realistas, costosos, arduos, y dolorosos procedimiento urbanísticos, muy delatados en el tiempo ."
Preguntada, por las viviendas aisladas, indica que: "Pues, lamento decir que estas viviendas quedan relativamente apestadas, dado que según el Decreto ni siquiera tienen derecho a licencia de ocupación o utilización; quedan sujetas a unas supuestas y futuras Normas Directoras para la Ordenación Urbanística y unas teóricas normas mínimas de habitabilidad; solo se permiten obras de reparación y conservación en estas viviendas; el decreto declara que estas viviendas deberían tener sus propios autónomos servicios de agua, luz y saneamiento y solo excepcionalmente se puede autorizarse la acometida a servicios básicos; todo de dudosa legalidad por otro lado."
"Es decir" dice Maura, "la Junta, en vez de un cambio normativo de importancia, y me refiero a un cambio en la LOUA, para tratar de resolver un problema de gran envergadura, no solo crea más confusión, sino que crea una clase de vivienda de segunda". Termina diciendo, "Espero que no sean muchos los que sean llevados a error por este señuelo, y piensen que esta medida es un panacea. De hecho hemos calculado que, de nuestros asociados, solo un 16% podrá verse de alguna forma beneficiado por este Decreto".
Four Years without justice
AUAN, 9th January 2012
On the 9th of January 2008 the Junta de Andalucía demolished the home of Len and Helen Prior in Vera as a result of a planning dispute between Vera town council and the regional government.
Four years later Len and Helen are still fighting for compensation for the loss of their home.